Our aim is to provide our clients proper solutions. Not only that, we always try to provide our clients most innovative and user friendly solutions. For that we always upgrade ourselves and due to this sincere effort "INVIDA SOLUTIONS" is already a well known name in the IT industry. We have separate divisions to look after the every individual client and provide them prompt service. The sky is our limit.

We believe in commitment to professionalism and excellence and we will always be innovative and progressive in our services and keep the customers need as our core concern to deliver class solutions and services in time.

We assure you the Best of Quality in the work. If our profile matches and satisfies your requirements, we surely hold a chance with you which would be the best step towards our career growth. If accepting tall challenges and experiencing rapid growth are what you cherish the most, you must be dealing with
INVIDA SOLUTIONS.

We shall feel honored to get a chance to be a part of your Dynamic team.
The Core of Invida Trans IT Solutions Private Limited.
Our directors Mr. Prasenjit Mitra and Mr. Samarjit Das founded Invida Trans IT Solutions in the year 2012.
Mr Mitra holds an MBA degree while Mr Das is an IT expert who started the venture with the intention of building a structured company to provide various services. But their hard work and dedication paid out and the company reached a point where it is a name to reckon with in the field of ITES. For them, the little plant called Invida has grown into a BIG TREE!
Invida started out with Web Developmant and Translation and Localization services where both the founding members involved a plethora of translators of different languages from onshore as well offshore destinations. The project was challenging but their sincerity and hard work bore fruits one at a time. Then they diversified their scope of work and forayed into the copyediting and data conversion fields. They hired experienced resources from different cities of India and saw the company grow leaps and bounds. They are the foundation of the company and we hope to see many landmarks throughout the journey that was started by our directors.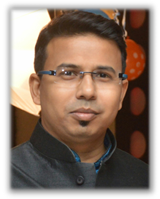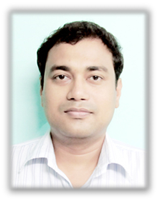 Pradip Dwevedi (Head - Project Management )

Pradip Dwevedi, a Master Black belt, is MBA in Operation and additionally Project Management Professional (PMP) Credential holder having License no. #1405309 since April 20, 2011. He has the depth knowledge of project management processes and various quality tools.
Here at Invida, he is responsible and accountable for P&L of various digital solutions projects. He carries the entire responsibility from project initiation till successful project closure for each project. Pradip's main role is to bring more business and executing the same as per the demand of customer. He carries a very good working relation with our US customers & managing the CRM effectively henceforth. Invida is realizing a substantial growth annually where Pradip's dedication is priceless. Pradip knows well how & when to ramp up the process, particularly in Publishing/Digital industry. Pradip lives in Kolkata along with his wife & son.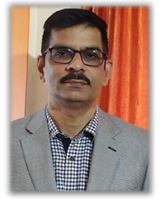 Koushik Roy (Senior Manager - Copy Editing)
Copyediting is such a profession that not only requires specific skill set but is also a behind-the-scene profile where one works quietly to make a difference in a written content's quality.

It takes immense passion and love for reading countless manuscript to become an editor. He started his journey towards being an editor with Thomson Press (India) Limited, now Thomson Digital (a division of India Today). After learning the ropes and flourishing for more than two years, he moved to Aptara (formerly TechBooks, Inc) that is a big name in the world of Publishing and E-learning. This journey was for years, which significantly contributed to the upward movement of his career.

After one and half decades and gathering considerable experience on, he found himself in Invida Trans IT Solutions. He has had the opportunity to exhibit his expertise and skills as a mentor and trainer to fresher. He initiated defining his mission and that of his company to empower every person of the organization through his thought process. It has been a very successful tenure. He can boast of a robust copyediting team that is capable of editing all kinds of content with the best TAT (turnaround time). Invida is now a known name in the publishing arena that we have jointly achieved with tremendous dedication.
This is the starting and not the end. We dream to touch the sky!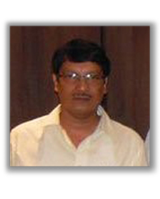 Tathagata Dutta Roy (Head - Marketing)
Tathagata leads strategic business development, operations and quality initiatives at Invida Trans IT Solutions with a strong focus on continual improvement. As an MBA, Tathagata brings with him a wealth of experience in the areas of customer relationship management, initiating new businesses, developing and motivating employees across hierarchical levels to perform as a cohesive team.

Tathagata has over 20 years of rich industry experience encompassing diverse fields of Publishing, ITES, KPO and Transfer Pricing domains. Tathagata has been associated with Invida for 2 years. Before joining Invida, Tathagata had successful professional stints in MNC like Deloitte, and also Axsys Technologies, DPS Technologies.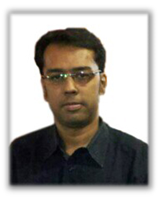 About Invida Trans IT Solutions
INVIDA TRANS IT SOLUTIONS is formed by a team of enthusiastic computer professionals with the proven track record in the IT industry. The main objective of INVIDA SOLUTIONS is to provide TOTAL QUALITY SERVICES to its customers in the area of Information Technology.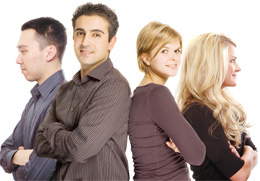 The Team @ HR for INVIDA TRANS IT SOLUTIONS is into activities related to Language Translation, Web Development, Content Development, Data Conversion and Copy Editing Services
Language Translation, Web Development, Content Development, Data Conversion, Copy Editing Services